Sooner or later everyone wants to fulfill the dream of buying a house. Whether small or large, alone or with someone is irrelevant. The main idea is to build your own nest. Unfortunately, not everyone has the opportunity to purchase a home, but then there are people who – perhaps with the aid of a little imagination and a bit of ingenuity – decide to build one on their own.
That's exactly what a couple from the U.S. decided to do… Yet only have they practically built a home from scratch, they also fulfilled a dream of many people: to buy a yellow school bus, just like in the movies.
A SCHOOL BUS becomes a DREAM HOME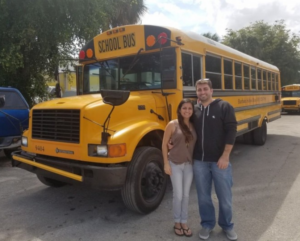 A young couple purchased an old yellow school bus and decided to make a mini-house out of it. Transforming a vehicle into a home is no easy feat, but it's certainly the best compromise between stability and mobility.
To make this mobile home welcoming and functional, the two lovers removed all the seats, used wooden panels to build the floor and ceiling and installed solar panels. The result: a fully equipped, comfortable mini-house. As a matter of fact, the young couple spared no details: their houme includess a kitchen, a living room, a bedroom, a laundry area and a bathroom.
# A dream mini home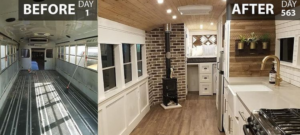 After repainting the exterior in snow white, the interior was furnished like a classic modern house. The installation of a mezzanine allowed to create a laundry area. Furthermore, the living room has everything one needs: a sink, a stove, an oven and a small heater to keep the house warm during winter. Throw in a comfortable bed, a perfectly functional bathroom and voilà! An enviable mobile mini-home is achieved.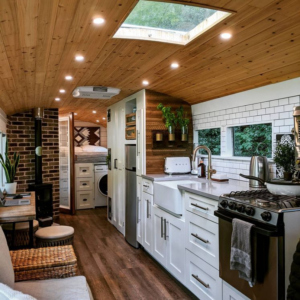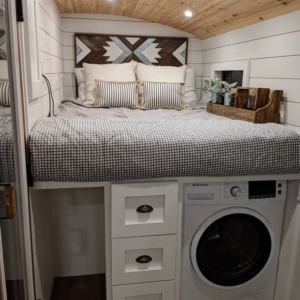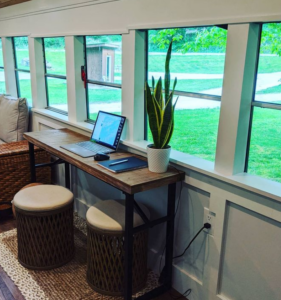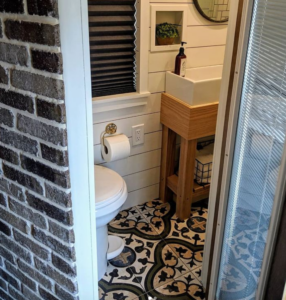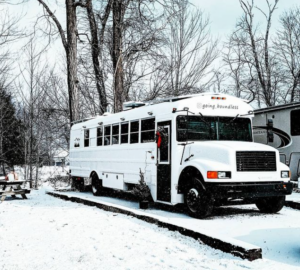 BEATRICE BARAZZETTI