Until January 15, 2023 you can live in an apartment for only 77 cents a month, but where exactly are house rental costs so cheap?
From Ikea, THE CHEAPEST RENTAL APARTMENT in the world: 77 cents
# The studio for 77 cents a month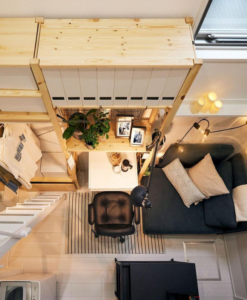 Ikea Japan launched this super offer. A fully furnished apartment, rigorously featuring Ikea furniture, availabe for only 77 Euro cents (99 yen) per month. People can apply until 3 December 2021 and the venue will remain up for rent until 15 January 2023.
The bills are not included in the 77 cents per month and will be paid by the tenant. While it is a studio apartment, it is equipped with everything you need: 10 square meters of space split among bedroom, sitting room, kitchenette and bathroom. How can you rent this low-cost house? You must be a member of the Ikea Familiy, be over 20 years of age, and apply via the App.
# All the essentials in 10 square meters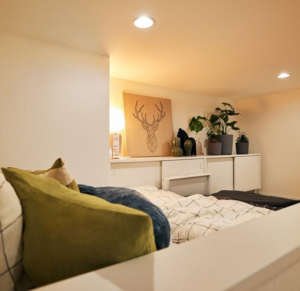 The apartment is located in Shinjuku-ku, Tokyo, Japan. And if 10 square meters seem small, in reality many people in Japan live in small spaces with only the essentials. The Ikea Japan apartment features a mezzanine with a bed, a dining table, a desk, a chair and a sofa, all strictly in miniature size. Then, on one wall there is a piece of furniture that serves as a bit of everything: a wardrobe, a closet, a pantry, a place to put everything you have.
Will this venue give rise to a new fashion around the world? 
BEATRICE BARAZZETTI